First Presbyterian Church
Dade City, Florida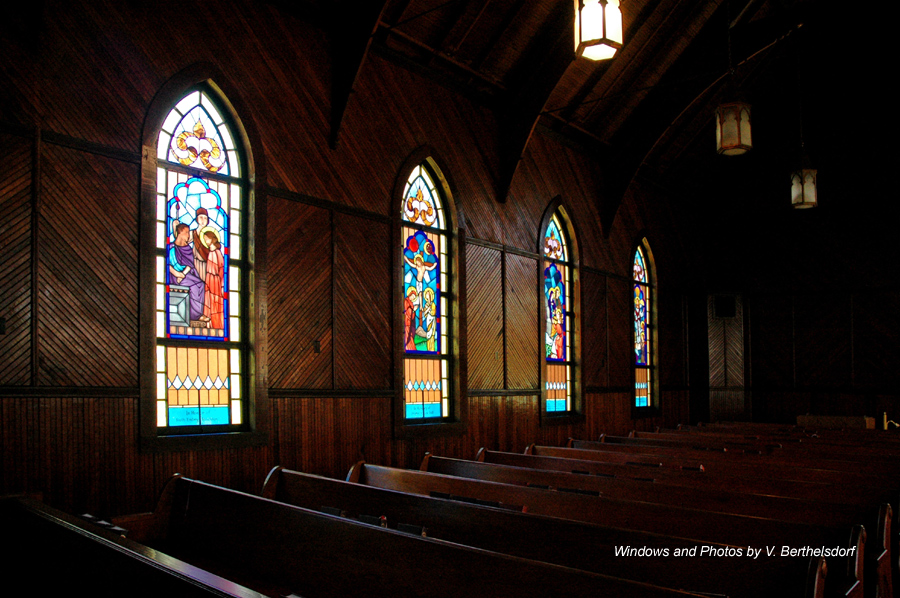 The Annunciation

The Nativity

Teaching in the Temple

Walking on Water

Palm Sunday

The Last Supper

Before Pontius Pilate

The Crucifixion

The Empty Tomb

He is Risen

This large window was a complete restoration done in 1982. The smaller windows above were designed and built to coordinate with this older original artwork.
Contact Kaleidoscope Glass Works at:

503-857-6534

E-mail Victor (at) kaleidoscope-glass (dot) com

Photos and designs, unless otherwise noted, by V. Berthelsdorf & © by Kaleidoscope Glass Works.